Nashville is home to great music and tasty cuisine. The food scene here is diverse and dynamic. Whether you're looking for classic southern food or global cuisine, there are many notable spots to choose from. Check out this curated list of some of the best fine-dining spots in Nashville, Tennessee.
Located in downtown Nashville, Etch is a globally-inspired restaurant with minimalistic décor and an open kitchen setting. Visitors can interact with the chef, Deb Paquette, an award-winning chef and the first woman in Tennessee to qualify as a certified executive chef. This modern restaurant has recipes that reflect many regions of the world. They also have a rich cocktail and wine list with over 80 different choices available. If you're looking for a nice restaurant to have a business meeting or a romantic date, Etch offers two private dining rooms that come with customized menu options and wireless internet. Frequent visitors of the restaurant can also enjoy perks from their loyalty program, which gives you access to members-only benefits such as rewards and gift cards throughout the year. For dessert, enjoy some house-made ice cream, seasonal treats, or a custom cake.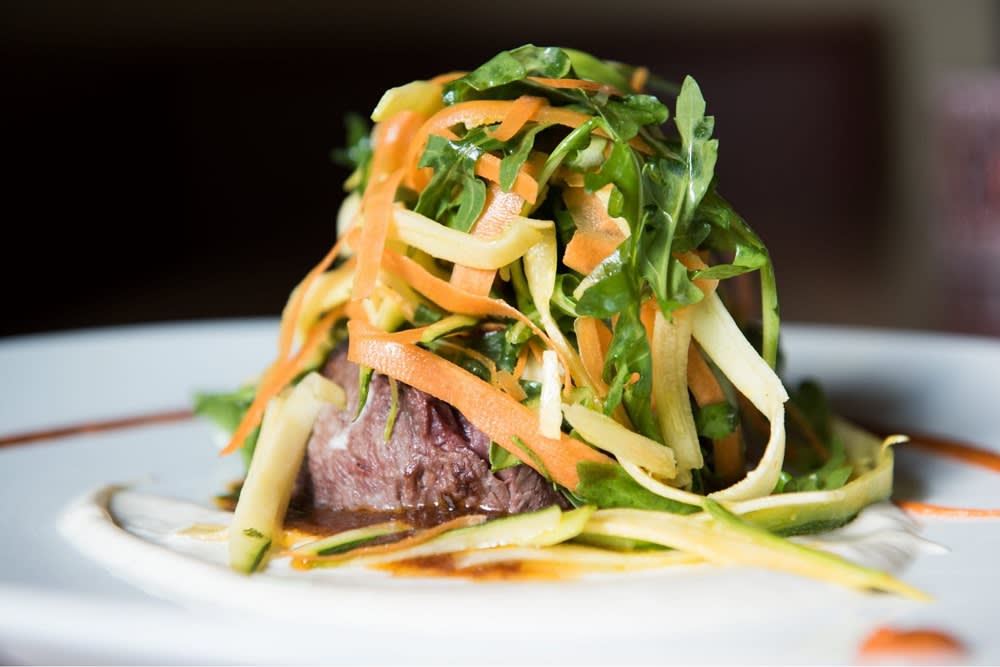 Credit: Etch
With a national reputation for executing incredible dining experiences, Jeff Ruby's Steakhouse offers great quality food in a high-energy atmosphere. This steakhouse offers a selection of prime steak and sushi along with a selection of cocktails, wine, and beer. For frequent guests, Jeff Ruby's Steakhouse offers a guest loyalty program that lets customers earn perks with their purchases. Members of the program are eligible for exclusive promotions, offers, and special bonuses. This restaurant has also been awarded Best Steakhouse in Nashville and Top 10 Steakhouses in the US. With the top-notch food and incredible service, you will not be disappointed. They are open for dine-in, delivery, and take-out.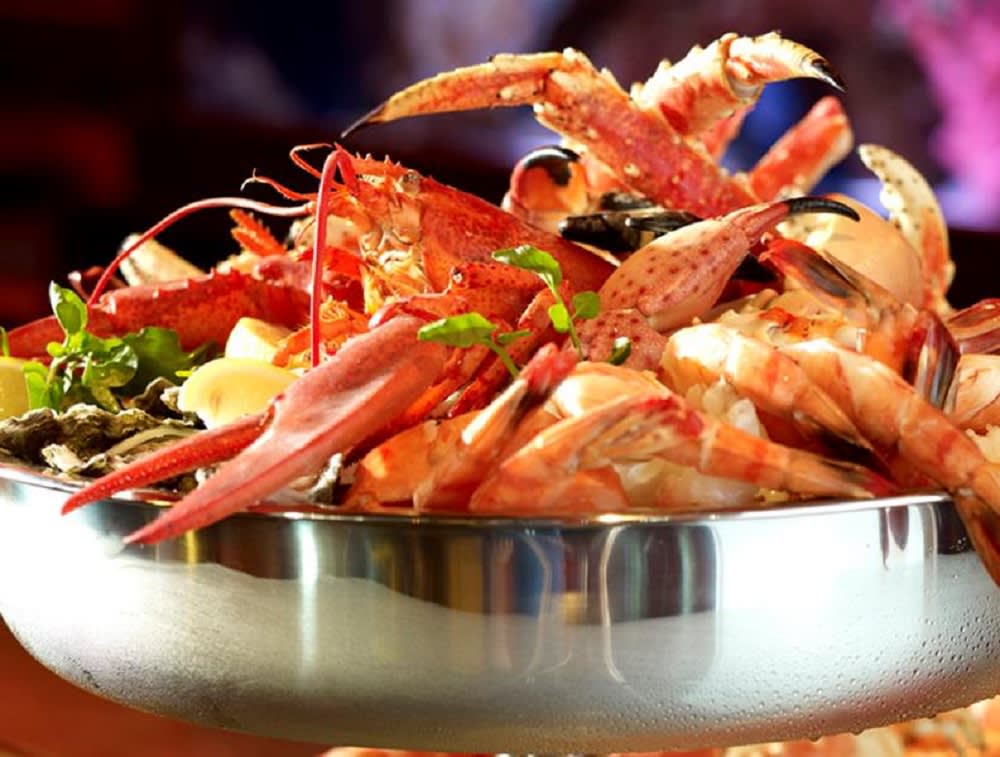 Credit: Jeff Ruby's Steakhouse
You can find quality and refined American dishes at 5th & Taylor. This contemporary establishment is designed with an open kitchen concept with plenty of hospitality and warmth. You can also take advantage of their enclosed patio space. Indulge in bacon-wrapped quail or juicy wood-grilled ribeye while finishing your meal with some fried apple pie. 5th & Taylor has several private dining options as well. One room, called The Gallery, is ideal for more intimate gatherings seating up to 60 people. They also have a back room for bigger events such as a birthday party or corporate retreat. Unlike many restaurants, they even have the option to rent out the entire restaurant, which comes with the usage of the dining room, patio, and private dining areas.
In the heart of downtown Nashville is Husk, a Southern restaurant located in Rutledge Hill. All of their dishes celebrate Southern food made from regional ingredients, and most meals are cooked on an ember-fired grill. Locals get to enjoy classic meals such as hickory-smoked wings served with buttermilk cheddar biscuits with some country ham on the side. These menu options change on a daily basis. On Monday, you might have smoked trout served with spinach, garlic, and pepper jelly, while on Tuesday, you can enjoy some catfish along with peas and rice on the side.

Husk is very transparent about the ingredients they use in their food. Their website lists all of the suppliers they source their ingredients from. And the bar menu is always changing, maintaining their commitment to seasonality.
There's a warm and comfortable atmosphere at this French-inspired restaurant. Located just five minutes from downtown, Margot Cafe & Bar is owned and operated by chef Margot McCormack. Their menu options are ever-changing and always fresh. Margo Cafe & Bar aims to focus on locally sourcing their products and using seasonal ingredients to maintain freshness. Since the 1930s, this space has always been a gathering place for residents and visitors. The interior is vibrant, and the walls are decorated in antique mirrors and Italian plates. The exterior features a brick patio, an open area for pets, and beautiful flower gardens. There is also an open kitchen and dining rooms on two levels.
Enjoy the city's skyline views as you experience fine dining at Kayne Prime Steakhouse. This establishment is great at implementing modern interpretations of classic dishes, from bone-in ribeyes to popcorn buttered lobster. These flavorful meals are made from ingredients fresh from the market. They even offer a gluten-free menu for those who require it. Inside this steakhouse are a stylish dining space with a lounge area and numerous bars. In addition, there are also five private dining rooms for guests looking to have more intimate gatherings with friends or colleagues. Before entering this posh space, be sure to come dressed in business casual attire.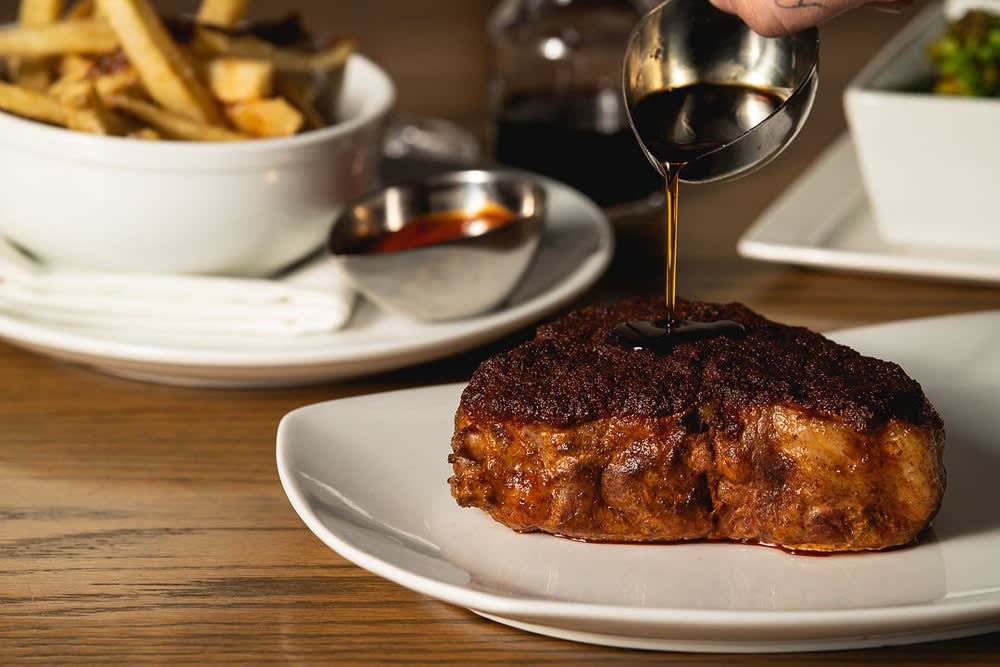 Credit: Kayne Prime Steakhouse
From the rustic storefront setting to the excellent staff, Lockeland Table has made its mark in Nashville as one of the go-to spots for American grub. Residents can enjoy fine food and drinks outdoors or indoors. Some of their signature dishes include smoked bone marrow, hot crispy pig ears, and Woodstock pizza. Visit Lockeland Table during their community hour, when a portion of their proceeds goes towards the Lockeland Design Center. Check out this convivial eatery the next time you're deciding where to eat in Nashville.
Credit: Lockeland Table
Josephine has set the bar for the best modern American cuisine in Nashville. Led by head chef Andy Little, this restaurant is dedicated to providing an incredible experience and great hospitality for every single guest. They offer dinner and weekend brunch menus with a small but carefully selected list of fine wines. Pair your meal with one of their carefully crafted cocktails. Josephine always offers a refined experience for all their guests, whether it's for a business meeting, a romantic anniversary date, or even just a quick drink at the bar. They offer dine-in and curbside pick-up.
Credit: Josephine
At The Palm, you can always find great food and a warm atmosphere. Best known for its location, The Palm is close to major attractions, including Ryman Auditorium, the Frist Center, the Nashville Convention Center, and the Country Music Hall of Fame. Since 1926, their philosophy has been to treat all their guests like family. Some of the best steaks and chops are prepared here, including hand-selected prime beef that is aged for a minimum of 35 days. This is the perfect place to catch up with friends or even meet new ones.
For a chic and modern vibe, make sure to visit Henrietta Red. This American restaurant is located in the stretch of Germantown. On the menu is a great selection of seasonal and contemporary meals with a focus on simple and fresh ingredients. Their menu mainly focuses on seafood and seasonal vegetables along with the best bar program in town. Make sure to pair your meal with one of their natural wines or cocktails.
Henrietta Red was named one of America's 50 Best New Restaurants in 2017 and one of GQ's Best New Restaurants in America in 2018. Head chef Julia was also named Best Young Chef in America in 2018. At this location, guests can expect to experience spectacular customer service and a delicious meal.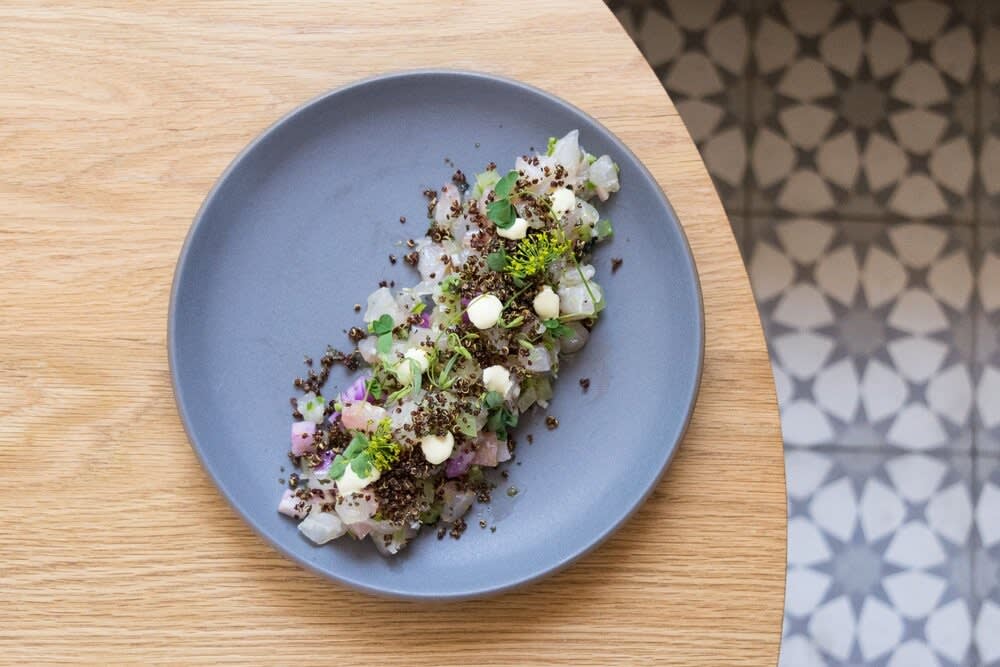 Credit: Henrietta Red
Make reservations at Miel for top-tier seasonal French-inspired dishes. This establishment is known for offering fine dining with a touch of rustic elegance. All of their fares are prepared by top chefs in the area, and all ingredients are locally produced. Guests can indulge in freshly baked bread, market-fresh fish, or maybe even an aged steak from their menu. Miel also hosts several events throughout the year that visitors can take advantage of.
Credit: Miel
The 404 Kitchen serves classic European cuisine in multiple dining spaces from indoor spaces, outdoor patios, and private areas. When eating here, make sure to try some of their well-known appetizers, like their nationally recognized scallop toast. Pair your appetizer with their house-made pasta or their high-quality meat and fish selections with European-inspired flavors. Their beverage menu also contains one of Nashville's most extensive whiskey collections, along with classic and original craft cocktails.


Anyone looking for high-end dining options in Nashville, Tennessee, should consider these upscale and award-winning restaurants. They offer some of the best fine dinings in the city, from the best steakhouses in the state to globally inspired bistros. If you would like to indulge in these fine restaurants and enjoy what this great city has to offer, contact Nashville real estate agent Carrie Zeier for help finding luxury homes for sale in Nashville.