Nashville has always been the heart and soul of the nation's country music scene. Will-be singers and songwriters have flocked to central Tennessee for decades to seek out their Music City dreams, but country music isn't the only industry thriving here. Nashville's jobs market is expanding rapidly, and the city has transformed into one of the nation's most sought-after places to live. Nashville is a modern-day boomtown that sees roughly 100 new people arrive in the city every day, meaning there are nearly 40,000 new residents every year.

This influx of transplants, however, puts a strain on the city's housing inventory. Homes are very much in demand, and people are willing to pay top dollar for a great home in a great neighborhood. They're even more willing to pay for luxury. Although the market favors sellers, it takes more than a simple listing and a few pretty pictures to generate multiple high-dollar offers for your luxury property. To ensure your house is the star of the Music City luxury market, let's explore five tips for selling a luxury Nashville home.


1. Partner with the Right Real Estate Listing Agent
Selling luxury is a team effort. Although it might be tempting to fly solo and handle the details of selling your Nashville luxury home on your own, it can prove an incredibly time-consuming affair. Instead, seek out an experienced luxury real estate listing agent.

A professional who knows the ins and outs of Nashville's dynamic housing market is an incredible asset, and these top agents remove the burden that comes with prepping, listing, and marketing a multi-million dollar Nashville property, saving you time, money, and stress. Consider that your agent will assist in coordinating the following:
◾ Research of neighboring comps and recently sold properties to determine a list price

◾ Communication with and coordination of well-respected vendors for inspections, repairs, staging, and escrow

◾ Marketing and advertising of your listing, including building your home's online presence and ensuing its coverage across MLS, online listing services, and social media

◾ Scheduling and coordinating open houses

◾ Serving as your advocate during the negotiation process, including management and execution of transaction paperwork
An experienced agent works with you throughout the entire sales process; you'll be side-by-side from the first meeting to prepping your home to the final signature and the day you turn over keys. Drawing on the experience of past transactions, the right professional will know what changes will position your home to sell, how to price it to generate multiple lucrative offers, and how to bring the right buyers through the door. If you hope to succeed in selling your luxury Nashville home for top dollar, there's no more straightforward path to success than with an experienced Nashville real estate professional.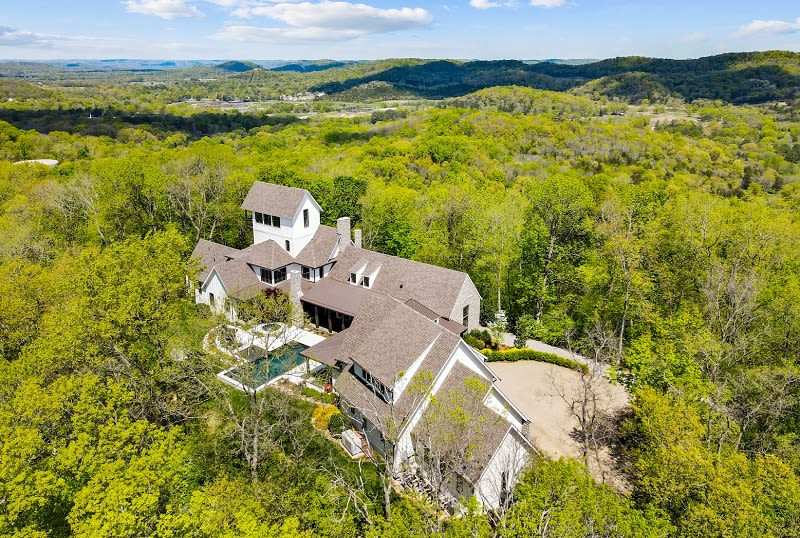 2. Target the Ideal Buyer for Your Home
With so many new transplants arriving in Nashville, not to mention all of the current Nashville residents on the move, a vital part of selling your luxury home is appealing to the right buyer. While you want your home to attract as wide of a buyer pool as possible, you also want your luxury residence to stand out amongst those who are motivated and willing to drop a lot of cash on your property.

Think about the factors that make your home and its location highly desirable. Is it a high-rise condo or penthouse in the heart of downtown Nashville? Is it close to some of Franklin's exemplary schools? Are you offering up the best of estate living, with room to roam in Brentwood? Does the neighborhood offer a country club lifestyle or a community committed to families? Is it a neighborhood that promises seclusion and privacy?

Understanding who your home appeals to most will allow you to update, stage, and market the home more successfully and thoughtfully. You'll draw in the most serious buyers, those ready to buy now or those willing to compete with other buyers to land their ideal home.
3. Perform Your Own Home Inspection
Realizing that a buyer will order an inspection in purchasing your home, it's worth having your own inspection completed well before you list the house. While it might seem unnecessary at first, you should leave nothing to chance regarding luxury real estate. Even the slightest issue can bring negotiations to a standstill, or worse, result in a transaction falling through.

That's where a pre-inspection will serve its greatest purpose. With a pre-inspection, you'll identify any issue or concerns with the home, specifically those that are new or where you had no prior knowledge. You'll also gain insight into repairs or maintenance that may pop up in a buyer's inspection.

Arming yourself with this information beforehand will better inform your home prep strategy, helping you decide what you should upgrade or repair before listing versus what you leave to the negotiations. For example, any minor concerns should be addressed on your end before you even list the home for sale. There's no need to run the risk of losing out on a lucrative deal for something easily resolvable for a nominal amount of money.

More significant issues will require more thought. You should consider what you stand to gain from the sale for making a major repair. If it's not worth your time or the hassle, then it might prove more convenient to offer a concession if it comes up at closing. Most importantly, a pre-inspection helps you enter into the transaction in a position of strength, ensuring a far smoother closing process for both you and the buyer.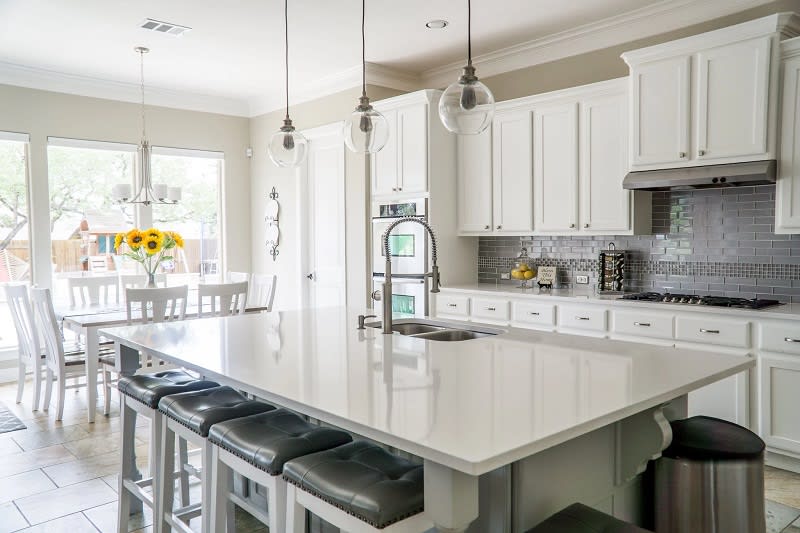 4. Prep Your Home to Sell
When selling a luxury home, you're selling a lifestyle. Buyers at specific price points expect a level of detail and care in how a home shows. It might not always need to be glamorous, but your home needs to exude a high-end aesthetic. The furnishings, the cleanliness, the presentation all matter to prospective buyers.

It starts with a clean, decluttered, and depersonalized home. An upscale property should be easy to move through, with unique details or architectural elements easy to spot and not hidden behind a pile of personal knick-knacks or bulky furniture. The furniture and window treatments should be light and neutral with a minimal footprint and weight. The goal is to create a space that buyers easily envision as their own, without the busyness of somebody else's personal effects.

Beyond any repairs, you choose to make to the home, consider updating a few of its more basic elements. Fresh paint (preferably in bright, neutral, and welcoming tones), new fixtures (like faceplates and hardware), and, as noted above, airy and neutral window treatments will all go a long way to wooing potential buyers into making an offer.

To achieve a more cohesive look and feel, stage your home. Replace your old, lived-in pieces with those that cast a more pleasing, unobtrusive silhouette. Use staging to highlight your luxury home's flexibility, not simply as a place to live but also to work and play. Present an office as a highly productive place to work. If you don't have a dedicated office space, stage a den or extra bedroom as one. To that same point, an additional bedroom can also serve double duty as a playroom or gym.

Don't overlook your home's curb appeal, either. Trimming back excessive growth, removing old shrubs, and adding new pops of color all help your exterior make a great first impression. Power washing the home's facade, driveway, walkway, and any patios or decks also helps make your home truly sparkle.

While all of the above is in service to help your home dazzle buyers in person, it also serves to make your home's online presence shine. Your agent will assist with the finer details of marketing, but you'll want to ensure your home is camera-ready and have a professional photographer shoot high-quality photos of your home. A virtual tour is also a must, as is actively marketing your home with social media and through open houses. If yours is a unique property, it may even warrant a stand-alone website in addition to all of its regular online listings, including your agent's website.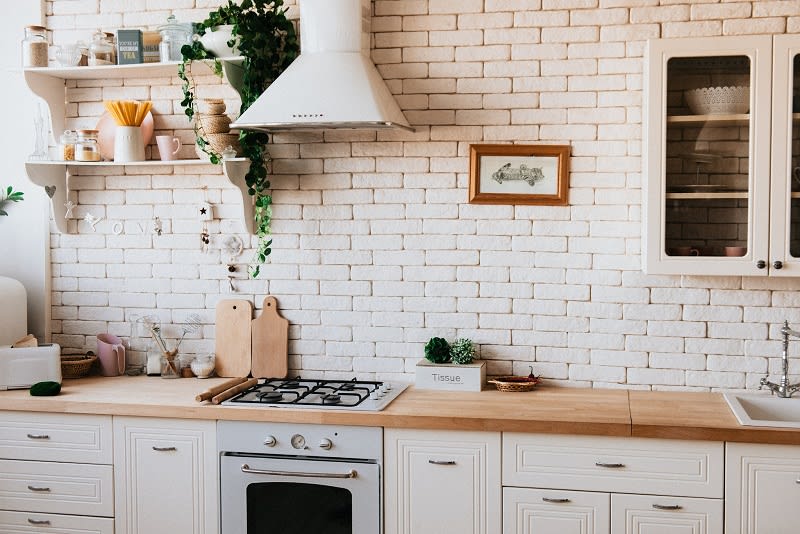 5. Price Your Home to Sell
Finally, pricing your home to maximize its value is arguably the most critical step to selling your luxury Nashville home. If you price the home too low, you run the risk of leaving a sizable amount of money on the table. If you price it too high, buyers may overlook your home for more realistically priced homes in the market.

Lean heavily on your real estate agent during this process. They'll come ready with information on current, comparable comps in your market area as well as a history of past sales. Your agent will also help to overcome the emotional side of selling. This is where sellers often overvalue a home that's meant a great deal to them, but a buyer only sees a potential property to purchase.

To avoid the home sitting on the market for too long — as buyers tend to question if the house has problems keeping it from selling — you'll want to price it competitively. Especially in a hot seller's market, where demand is high and supply low, pricing at or just below the market is a near guarantee of generating a lot of interest from potential buyers. In turn, this will help drive up the asking thanks to multiple offers and buyers hoping to outbid one another.

Are you ready to explore the best of Nashville real estate? Contact Carrie Zeier today to start your home buying journey. From luxury Franklin real estate to Brentwood homes for sale, allow Martha and her team's years of experience and expertise to be your guide to Nashville's luxury real estate market.